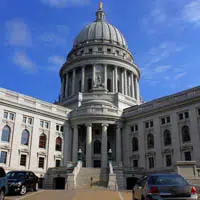 There's a proposal to add more prosecutors around the state and some counties in the area would benefit.
Republican Rep. John Nygren of Marinette hopes to help district attorneys offices deal with staff shortfalls.
Outagamie, Winnebago, and Brown counties would each get two new prosecutors. Calumet County wouldn't get any.
In all, the bill would create more than 50 positions but not until after July of next year. Some Democrats argue that DAs need more, but Nygren says progress takes time. He says as more resources are available, it would become a focus.
The proposal would cost almost $4 million.