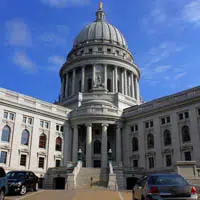 A proposal from Republicans would add more than 50 prosecutors across the state to deal with a shortfall of staff in district attorneys offices.
Rep. John Nygren of Marinette introduced the bill this morning. The additional prosecutors would go to the 40 most high-need counties that were identified in a 2014 study. No counties would get more than two of them.
Outagamie, Winnebago, and Brown counties would each get two. Calumet County wouldn't receive any.
The nearly $4 million cost would be pushed off to the next budget, and the hiring wouldn't take place until after July of next year.