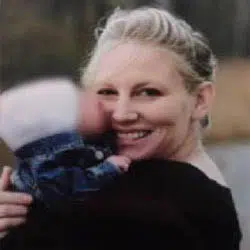 A 31-year-old murder victim's boyfriend is testifying today in a Brown County trial.
Doug Detrie actually spent a couple of weeks in jail after Nicole VanderHeyden of Ledgeview was found dead. He was released, after prosecutors say DNA evidence linked 40-year-old George Burch to the crime.
Detrie and VanderHeyden went to a concert at The Watering Hole in Green Bay on the night she disappeared. Detrie told District Attorney David Lasee that they were with friends, when Nicole left for another bar. Detrie says she was with friends that he's known for a long time and trusted them. He says he figured he was going to meet up with them later.
Burch's attorneys are blaming Detrie for VanderHeyden's murder. Her body was found in a field near Bellevue, in May of 2016.
Our partners at Action 2 News have a live stream of the trial. You can watch it here.