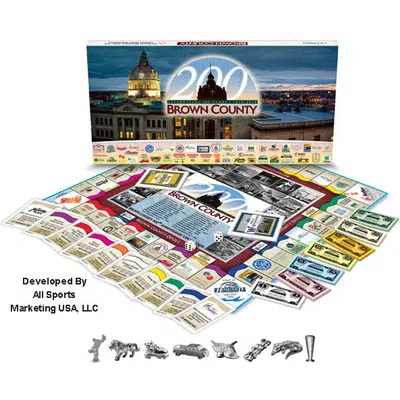 A local business created a Brown County version of Monopoly to help celebrate the county's 200th anniversary.
Kathy and Tony Yaggie of All Sports Marketing in Suamico designed a limited-edition "Opoly Game" and County Executive Troy Streckenbach helped unveil it this morning.
Streckenbach is planning to give some of them away during monthly contests on Facebook and Instagram, through the Brown County 200th Anniversary accounts.