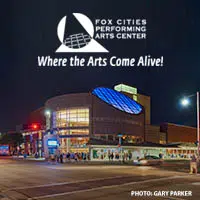 A Tony Award winning musical is returning to downtown Appleton for its 20th anniversary tour.
"RENT" will be at the Fox Cities Performing Arts Center for five performances in May. Tickets go on sale today.
Trisha Witt is a spokeswoman for the PAC. She says the show follows a year in the life of seven artists. She says they're all trying to make it without selling out.
Witt says it's a musical about hope, joy, and surrounding yourself with people that love you. The last time "RENT" was at the PAC was in November of 2009.
The show won a Tony Award for Best Musical in 1996 and the Pulitzer Prize for Drama.
"RENT" will be in Appleton from May 11th to 13th. Tickets are on sale starting at 10:00 a.m.