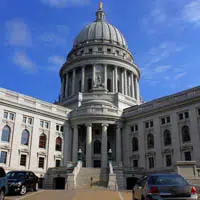 The top Republican in the Senate says the tax credit and youth prison system overhaul are in serious jeopardy in the Senate.
Majority Leader Scott Fitzgerald says there's "not close to enough support" for the $100 per-child tax credit and sales tax holiday that the Assembly approved yesterday.
He says there's also confusion about the plan to close the troubled Lincoln Hills prison, and open smaller, regional facilities.