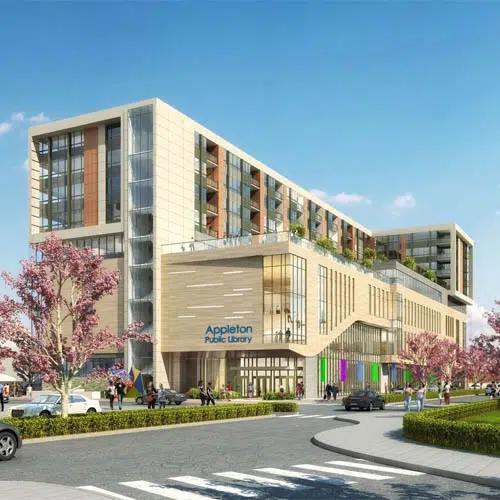 Appleton's mayor says there are several reasons why the proposed library project on the site of the Soldiers Square ramp stood out over the others.
The city asked developers for ideas for a mixed-use building in the downtown, and five groups submitted eight plans. City staffers are recommending a project from Commercial Horizons that also includes about 100 condos or apartments, retail space, and underground parking.
The city would contribute almost $30 million for the building, and it would add another $22 million to the tax base.
Mayor Tim Hanna says it had the lowest cost for the library and the biggest increase in the tax base, through the various phases. He says that's what the city was looking for.
Hanna says the proposal would create some public space that would link to Houdini Plaza across the street as well. He says the project would also fit in with the city's comprehensive plan, and the parking and mobility studies.