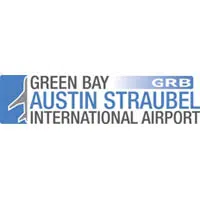 A plane coming from Houston slid off the runway while landing at Austin Straubel International Airport near Green Bay this morning.
United Flight 878 was heading to Minneapolis-St. Paul.
The plane made a 45-minute stop in Madison and eventually took off.
The plane made it to Minneapolis-Saint Paul but was diverted to Austin Straubel Green Bay because of bad weather.
Crews wheeled out stairs to the plane and bussed passengers to the terminal.
It doesn't appear anyone was hurt.