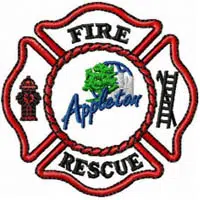 Two people were hurt in a duplex fire on Appleton's southeast side yesterday.
The Appleton Fire Department and Neenah-Menasha Fire Rescue responded to the call around 2:10 in the morning. It was in the 1100 block of East Roeland Avenue.
Lieutenant Doug Vrechek of Appleton says high winds caused the fire to spread faster. He says they estimate the damage to be about $175,000.
Nine people lived in the duplex and are now displaced. The American Red Cross is helping them.
Two people were taken to Saint Elizabeth's Hospital for burns and smoke inhalation. Their condition is unknown.