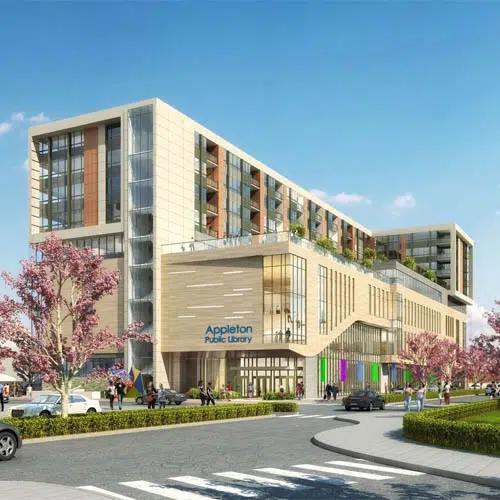 The favored proposal for a new library in downtown Appleton is on the site of the Soldiers Square ramp, and city staffers passed over a plan for what's known as the bluff site.
U.S. Venture will build its headquarters on that location and there's room for another development there.
Mayor Tim Hanna is confident that something will be coming. He says they've already made an investment in the site.
Hanna says city leaders have talked with the owners of the site since staffers recommended the other project. Commercial Horizons is planning to build the library as part of a mixed-use development. It will also have 100 condos or apartments and retail space.
The city's finance committee and the library board's building committee are holding a special meeting at 5:30 this afternoon to talk about the proposal.