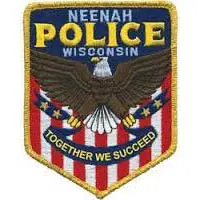 Police are investigating several acts of vandalism that happened last weekend.
They say someone used blue paint to draw graffiti, including on the Kimberly Point lighthouse in Neenah.
Officer Stu Zuehls is with the Neenah police department. He believes it was painted last Friday night or early Saturday morning. He says it may be kids just looking to cause damage. Zuehls says they don't believe it's gang related.
The blue paint also showed up on a highway underpass and street signs.