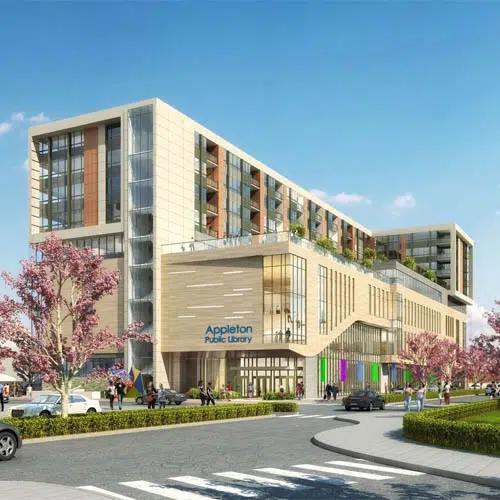 The developer for a possible new library in downtown Appleton explained his plans Monday night.
Paul Klister of Commercial Horizons went over the proposal for the site of the Soldiers Square ramp, during a special meeting.
He called the ramp a "tired old building" that's more of a liability than an asset. He says putting the project there would utilize that location and add value to the property tax base through the multi-use project.
Klister says the library would be on the first three floors of the building. It would have a total of eight stories with about 100 apartments or condos. There would be about 100 underground parking spots.
Klister says the first phase of the project is to remove the houses south of the YMCA, and build a surface parking lot. He says then they could tear down the ramp, and put up the building.