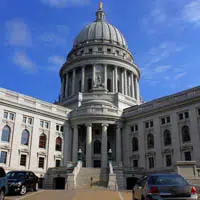 A proposal that's on its way to the Senate would help fund armed guards at schools.
The Assembly passed the bill last week. It's backed by Republican Representative John Macco of Ledgeview. It would provide grants for up to three years to pay a portion of the armed officer's salaries.
Brown County Chief Deputy Todd Delain says if something does happen they want to be able to resolve it quickly. He says they're looking at increasing security and preventing dangerous situations from happening.
Macco, Green Bay police, and the Brown County sheriff's department are planning a series of meetings on the school safety issue in March and April.