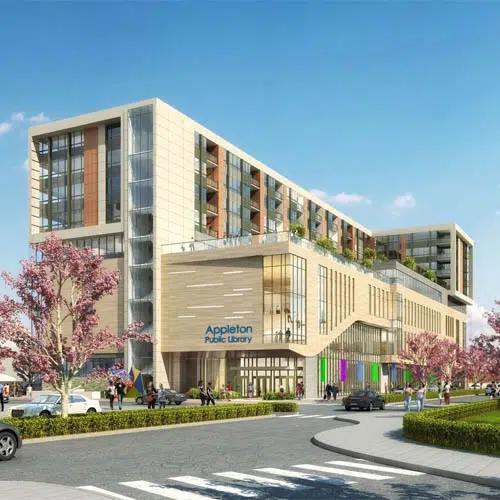 A proposal to build a new library in downtown Appleton would open possibilities to redevelop the existing site.
Ald. Kathy Plank says after talking with city staff and developers, she believes there's great potential for the property. She says it's something they need to consider during the library debate.
Of the eight potential projects that developers submitted for a new library, four of them used at least part of the current site.
City staffers are recommending a plan from Commercial Horizons to use the site of the Soldiers Square ramp. The library would be part of an eight-story building that would include about 100 apartments or condos and retail space.
There has been talk in the past that the city could also move City Hall to the current library. That would free up office space in City Center Plaza for businesses to move to the downtown.