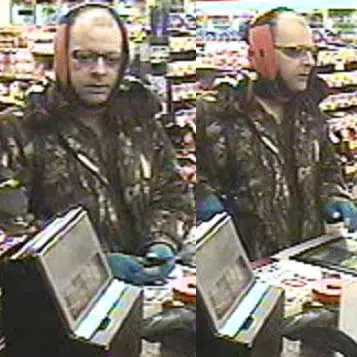 Green Bay police are releasing pictures of the suspect in a gas station robbery on the city's east side.
They say a man had a knife when he went into the Speedway, in the 1600 block of E. Mason Street around 10:15 p.m. Monday.
The pictures are from surveillance video.