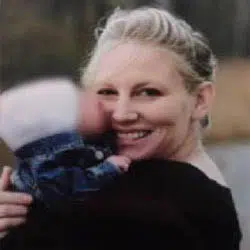 The prosecution rested its case early this afternoon in the George Burch murder trial.
He's charged with killing 31-year-old Nicole VanderHeyden of Ledgeview. The defense is now calling witnesses.
Sgt. Richard Loppnow of the Brown County Sheriff's department testified this morning that Google Dashboard shows the 40-year-old Burch was at four key locations. He says Burch was at the bar where VanderHeyden was last seen, the murder scene, where her body was found, and where her clothes were dumped.
Burch's attorneys blame VanderHeyden's boyfriend for the murder.