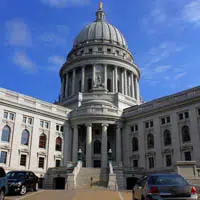 A Republican lawmaker is confident the Senate will pass a proposal to close the state's troubled youth prison.
The bill would create regional facilities to replace Lincoln Hills. Senator Van Wanggaard is from Racine. He says it's an important issue because lives and families are at stake.
Senate Majority Leader Scott Fitzgerald called the bill a "heavy lift" because the legislative session is scheduled to be done in the coming weeks. The Assembly approved the proposal unanimously. Governor Walker says the bill is a priority.