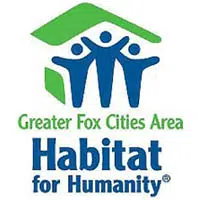 The Greater Fox Cities Area Habitat for Humanity is celebrating 25 years and stakeholders got together last night to look back and talk about the future.
Executive Director John Weyenberg says they started out simply building new homes in the community and developed many other housing solutions. He says they now do home rehab, home repair projects, and they run two Restores.
He says 2018 will be another exciting year. He says they have four Rock the Block events planned.
He says they'll help dozens of people through the home repair program. He says that doesn't count the upcoming Rock the Block events.