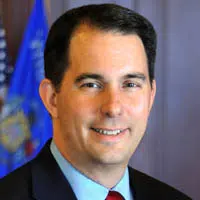 In the wake of the Florida school shooting Governor Walker says he doesn't support arming teachers.
Several Republicans including state attorney general Brad Schimel have come out in support of the idea. Walker says he's been talking with lawmakers and school officials about other options. He says most teachers he's talked to want something that helps schools across the board.
Walker didn't give specifics about any other proposals that are being considered. He also didn't say if he's planning to call a special session of the Legislature to deal with school safety.