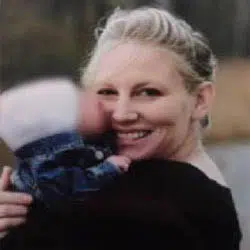 The defendant in a murder trial is telling jurors that a Ledgeview woman's boyfriend killed her.
Forty-year-old George Burch took the witness stand in his own trial this afternoon. He says he brought 31-year-old Nicole VanderHeyden home, and they were having sex in his SUV. He says the next thing he knew, he woke up, on the ground.
Burch says a man in a hoodie had a gun, and he later learned the man was VanderHeyden's boyfriend, Doug Detrie.
Burch says Detrie forced him at gunpoint to put VanderHeyden's body in the SUV and drive. He was then told to leave her body in a field.
Prosecutors have called Burch's version of what happened "a fantastic tale."