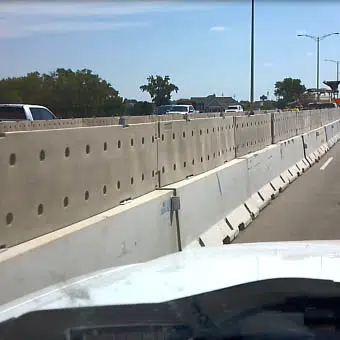 The Highway 441 expansion project will include some work on I-41 and traffic will be down to two lanes for about five months.
Construction project manager Kurt Peters says they plan to start in a couple of weeks. He says they're going to rebuild I-41 under the new bridges they built.
Peters says they're going to use what are called "gawk screens" during the I-41 project. He says they're panels that sit on top of the concrete barriers. He says the goal is to block what workers are doing so drivers don't watch them instead of the road.
The DOT held a meeting last night on this year's plans for the Highway 441 project.