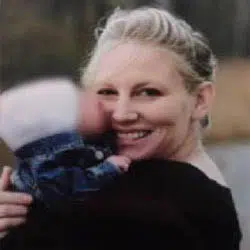 The jury found a 40-year-old man guilty in the murder of a Ledgeview woman.
Jurors deliberated for more than three hours on Thursday afternoon before returning with the verdict against George Burch.
Burch was accused of killing 31-year-old Nicole VanderHeyden in May of 2016. Burch blamed VanderHeyden's boyfriend for her death.
Brown County District Attorney David Lasee told jurors during closing arguments that Burch is directly linked to the crime. He says Burch killed VanderHeyden, and cell phone data links him to all four crime scenes.
Defense Attorney Lee Schuchart says Detrie saw Burch having sex with VanderHeyden, hit Burch over the head, and forced him to dump VanderHeyden in a field.
Burch faces an automatic sentence of life in prison. Judge John Zakowski will determine at a hearing in May whether Burch should ever be eligible for parole.