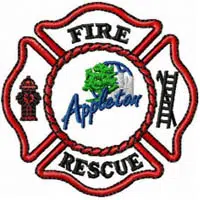 Today is the last day on the job for the leader of the Appleton fire department.
Chief Len VanderWyst spent nine years as the top firefighter. Before that, he was in Neenah, where he oversaw the merger of Neenah-Menasha Fire Rescue.
VanderWyst says it was an honor to serve. He says he often tells firefighters to do the right thing, and make a difference in people's lives.
He says people call them when they're at their worst possible time, whether it's a fire, medical issue, or dangerous situation. He says it's the job of firefighters to go there, and stop it in its tracks.
VanderWyst spent 39 years with fire departments, including 25 years as a chief. He started his career as a firefighter in Appleton, and he became Antigo's fire chief. He then moved to Neenah, and he eventually returned to Appleton. He retired for a short time in 2013, but came back.
VanderWyst says he's looking forward to spending more time with family. He says he's also planning to do some bike riding and fishing, and spend time up north.