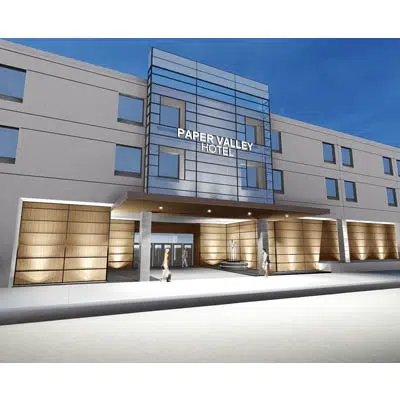 The Paper Valley Hotel in downtown Appleton won't be affiliated with Radisson anymore.
The owner, Inner Circle Investments, announced a deal to change to a Hotel RL, under the Red Lion Hotel brand. The agreement is for 20 years.
Inner Circle owner Stephen Nalley says they want to have a four-star hotel. Hotel RL is the top tier brand for Red Lion.
Nalley says they're excited about the change, and it will give them more flexibility with the design of the Paper Valley and the amenities they offer. He says they've been working on the deal for the past year.
He says ten other Inner Circle hotels around the country are joining Red Lion.
Before the new deal, the only Hotel RL in the Midwest was in Omaha, Neb. One of the Inner Circle hotels in St. Louis will also be a Hotel RL.
Many of the Red Lion Hotels are in Washington State and Oregon. The company's headquarters are in Denver.
The change from Radisson doesn't directly impact the hotel's agreement to run the Fox Cities Exhibition Center. The hotel is required to meet at least a three-star standard.