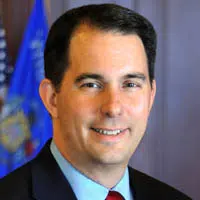 Governor Walker says President Trump's proposed tariffs on steel and aluminum imports could drive jobs out of the U.S.
He says that would be the exact opposite outcome of the president's goal of protecting American jobs.
Walker came out in opposition to the proposal today. He says if American companies are negatively impacted, they could move to another country, like Canada, and not have to deal with the new tariffs when they sell their products.