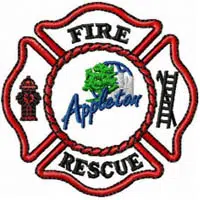 There are five finalists to be the next chief of the Appleton fire department.
The police and fire commission already interviewed about 10 candidates. Chief Len VanderWyst retired last Friday.
City Human Resources Director Sandy Matz says three of the finalists are from outside of the department. Two are internal candidates, Battalion Chief Shannon Young and Capt. Mike Woodzicka.
The others are Grand Chute Lt. Jeremy Hanson, Michael Callahan of the Chicago fire department, and Virginia, Minn. Fire Chief Allen Lewis.
Matz says the finalists will go through another round of interviews next month. She says they hope to have a new chief in place in July.