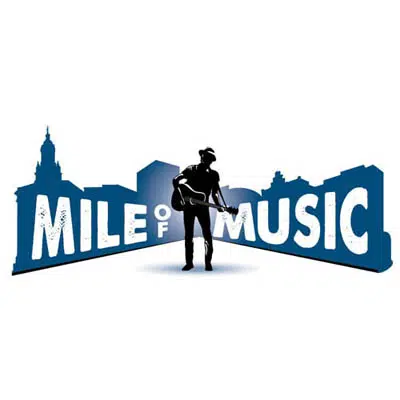 The organizers of Mile of Music are putting together a mini-festival for next Monday while a big convention is downtown Appleton.
The annual Governor's Conference on Tourism will be at the new Fox Cities Exhibition Center.
Mile co-founder Dave Willems says they'll have about 15 artists playing at nine venues. He says it's designed for the conventioneers to get a feel for the downtown, the live music scene, and the festival. But he says they're also inviting the entire community to stop out to see the artists.
The music will run from 3:30 p.m. to 10 p.m., and the hours vary depending on the venue.
Schedule for Monday, March 12
Appleton Beer Factory: Kyle Megna and the Monsoons (6:30-10 p.m.)
Copper Rock Coffee Company: Rob Anthony (6:30-7:15 p.m.), Auralai (7:30-9 p.m.)
CU Saloon: Kurt Gunn (7-10 p.m.)
Deja Vu Martini Lounge: J-Council and The Lately (7-10 p.m.)
Fox Cities Performing Arts Center lobby: Megan Slankard and Bascom Hill (7-9:30 p.m.)
Gibson Music Hall: Nordlund and More Than Merry (7-10 p.m.)
Mill Creek: Christopher Gold solo and Christopher Gold and the New Old Things (7-10 p.m.)
Radisson Paper Valley Hotel atrium: Kyle Megna and Ross Catterton (3:30-5 p.m.)
Stone Arch Tap Room: The Chocolateers (6:30-9:30 p.m.)