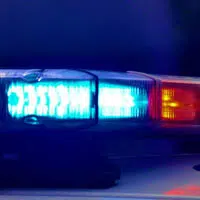 The Outagamie County Coroner's office says 69-year old Rodger Kloehn of Green Bay died in a weekend crash.
Officials say Kloehn, who was traveling south on Hwy 55 north of Hwy J in the town of Osborn, crossed the center line and hit a semi. He was trapped inside the car and died at the scene.
The semi driver, a 60-year old Seymour area ma, was treated for minor injures and released.
The crash happened just after 10:00 a.m. Saturday and caused the semi to spill fuel.
Cleanup took a long time and the road reopened around 11-30 that night.