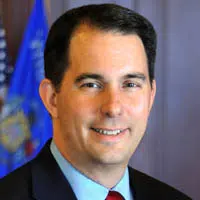 Governor Walker says he wants to make schools in the state as secure as airports.
He's not ready to offer any specific details, but he's drawing on security steps that were taken after 9-11.
Walker says people have great comfort when they get on an airplane, because they went through security. He says those are the sorts of things he'll be looking at.
Walker says he opposes training teachers to carry guns. He's been talking with lawmakers and other stakeholders about a comprehensive school safety agenda.
The Assembly recently approved funding to help schools hire armed security guards.