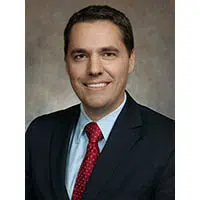 Some lawmakers in the Senate talked about a proposal to offer Kimberly-Clark the same tax credits as Foxconn in hopes of keeping two plants open.
The company plans to shut down the Coldspring Plant in Fox Crossing and the Neenah Nonwovens facility.
Republican Sen. Roger Roth of Appleton co-authored the bill and he says a committee held a hearing on it Tuesday. He says there was general support for the 600 people who are facing job loss.
Roth says the committee plans to vote on the proposal Wednesday and he believes the full Senate will take it up next week.
The Assembly already passed it. He says the Wisconsin Economic Development Corporation is having ongoing talks with the company.