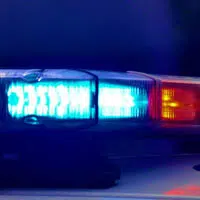 Three students at Fond du Lac High School were arrested for yesterday's social media threat about the school.
Police had already learned that a 16-year-old boy in Arkansas was the source of the threat. They say the boys were playing an X-Box game online, when they put together a plan. They say the Snapchat post was "meant as a joke," and they wanted school to be cancelled.
They could face charges of making terrorist threats.