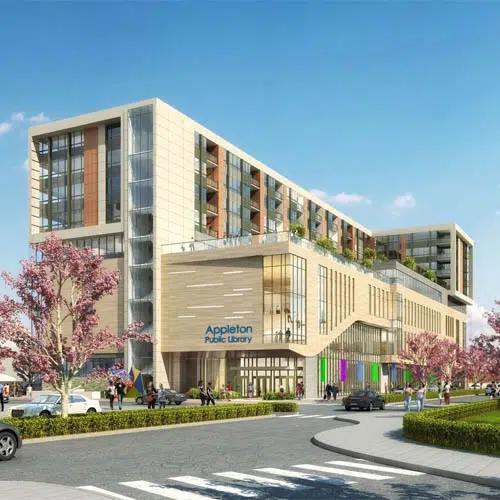 People will get a chance to learn more about the proposed library project in downtown Appleton next week.
The city is hosting an open house at the current library on Thursday, March 15, from 6 p.m. to 8 p.m.
The developer, Commercial Horizons, and Mayor Tim Hanna will make presentations and answer questions.
The proposed mixed-use project would be on the site of the Soldiers Square ramp. It would include a library, about 100 apartments or condos, and retail space.