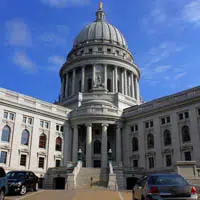 A businessman is getting in the race for an open state Senate seat.
Alex Renard will run as a Republican in the 1st district. He's the operations manager at Renco Machine Company in Green Bay.
Republican Rep. Andre Jacque of De Pere already announced his candidacy.
Former Sen. Frank Lasee of De Pere resigned earlier this year to take a job in Governor Walker's administration.