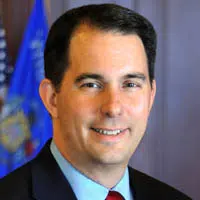 Governor Walker stopped in Oshkosh this morning to talk about how President Trump's proposed tariffs could hurt manufacturers in the state.
He spoke with workers at the Bemis Company on Badger Avenue on the southwest side.
Walker opposes the possible tariffs on imported steel and aluminum. He says they would likely raise prices on those products.