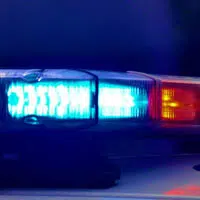 A 29-year-old man and 28-year-old woman from Wrightstown were taken to a local hospital with life-threatening injuries, after a crash north of Kaukauna.
The Outagamie County Sheriff's department says the man pulled out in front of a truck, at the corner of Highway J and JJ in the town of Vandenbroek around noon.
The truck driver wasn't hurt. The ThedaStar medical helicopter was on the scene.