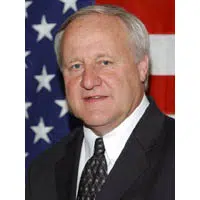 A lawmaker from Green Bay is introducing a bill in hopes of stopping prescription drug companies from raising prices unnecessarily.
Democratic Sen. Dave Hansen is a co-author of the proposal. He says they've seen prices jump by more than 500 percent on some drugs. He says companies are buying generic prescription drugs and then raising prices just because they can.
Hansen says manufacturers would have 45 days to send a report to the state attorney general laying out exactly how much it costs to produce each drug. He says if they don't have a good reason to increase the price they won't be able to.
The bill would also give the attorney general the power to have companies return excessive profit to customers. They would also have to pay a $10,000 fine for each instance of price gouging.