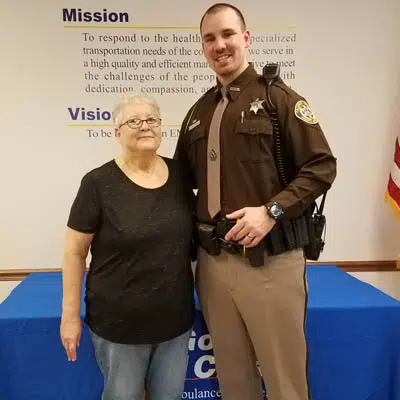 A Calumet County Sheriff's deputy is being honored for saving a woman's life, after she fell and severed an artery.
Linda Kieso is a cashier at Dick's Family Foods in Sherwood, and she was in the parking lot leaving work last November, when she tripped. Kieso says she thought her arm was broken, but she saw blood. She says Deputy William Pearson applied a tourniquet.
Pearson says he thought he was going to help a person with a broken arm, and he didn't realize it was as bad as it was. He says she had already lost a significant amount of blood.
Doctors with ThedaCare's trauma team say Pearson's quick action saved the woman's life.
Gold Cross Ambulance held a ceremony this morning to honor him.