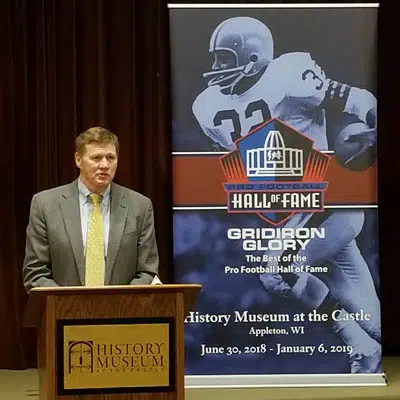 A traveling football exhibit is expected to bring at least 37,000 visitors to downtown Appleton.
The Pro Football Hall of Fame's "Gridiron Glory" opens at the History Museum at the Castle on June 30. The economic impact could be $1.7 million.
State Tourism Secretary Stephanie Klett says that's good timing, with Packers training camp getting underway a short time later. She says Packers fans are often looking for something to do after practice, and the exhibit gives them another option.
It will remain open through the end of the regular season, until January 6th of next year.