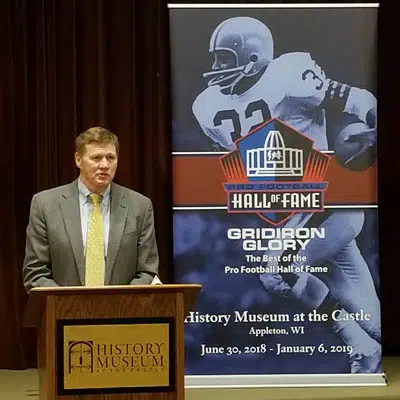 A touring exhibit from the Pro Football Hall of Fame will be in downtown Appleton starting this summer.
The History Museum at the Castle will host "Gridiron Glory" from June 30th to January 6th of next year.
Packers President Mark Murphy says it's great timing, because it will open just before the start of Packers training camp and it will be open throughout the regular season. He says people usually spend two or three days when they come to Green Bay, so they can stop at the exhibit. He thinks fans will love it.
Dustin Mack is the chief curator of the history museum, and he says the exhibit will cover the history of professional football. He says it will feature old footballs, Super Bowl trophies and plenty of memorabilia from the Hall of Fame.
The exhibit will also include a special "hometown tribute" with items from the Green Bay Packers.