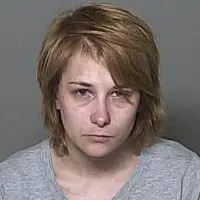 A 27-year-old woman is in custody on possible charges of homicide and arson, in the death of her brother in a house fire.
Outagamie County Sheriff's department says 23-year-old Cody Nachtrab was found dead, inside a home on Pine Road, in the town of Deer Creek. Dana Nachtrab was arrested on possible charges of first-degree reckless homicide and arson.
Firefighters say the house was engulfed in flames when they got there, around 11:30 p.m. Monday. Three other people escaped, including a toddler.