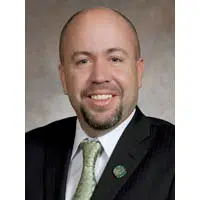 One of the top Republicans in the Assembly is reacting to Governor Walker's school safety proposals.
Majority Leader Jim Steineke of Vandenbroek says it's important to get something done before the end of the year. He says state dollars going toward school districts for campus safety is the most important step.
When it comes to changes in gun laws Steineke says by in large school shooters got their guns legally. He says they're trying to deal with things that can help prevent future shootings.