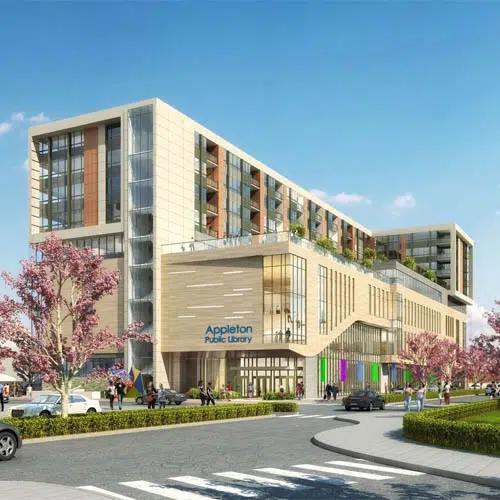 Hundreds of people turned out yesterday to tell Appleton city officials what they think about the design proposed for a new library at the Soldier's Square parking ramp.
Pictures of what the nearly $30 million project would look like were on display.
Mayor Tim Hanna says they were able to answer some questions and they're going to find the answers to others they couldn't.
The first phase of the project includes a library, 96 apartments, space for retail and a temporary parking ramp.
Future phases include a permanent parking ramp plus another 200 apartments and a restaurant.
Besides the preferred option, a handful of other proposals have also been submitted to the city and a final recommendation is expected in a couple of weeks.