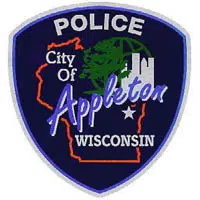 Appleton police say a fight between two men led to yesterday's shooting on the south side.
Sgt. Dave Lund says 32-year-old David Hall fired at least six shots at a man who was fighting with Hall's half brother outside of an apartment building on W. Schindler Place, off Valley Road.
He says Hall shot at the man, while the man was running away, and the bullets went through the walls of an apartment. He says a couple and their young children were inside, but they weren't hurt.
Police also arrested Hall's half brother, 24-year-old Terry Hooks.
The dive team for the Outagamie County Sheriff's department has been searching the Fox River, in the flats, for the gun. Police believe one of the two suspects threw it into the water from the Lawe Street Bridge.