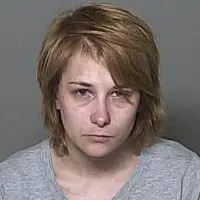 Prosecutors say a 27-year-old woman admitted that she set the fire that killed her brother.
Dana Nachtrab of the Clintonville area is facing a charge of first-degree reckless homicide.
Twenty-three-year-old Cody Nachtrab has developmental disabilities, and he wasn't able to get out of the house on Pine Road, in the town of Deer Creek.
Outagamie County prosecutors say Dana sent text messages to someone, about eight hours before the fire, mentioning literally lighting the house on fire. They say she had a fight with her husband last Monday, and started a glove on fire in her mother's room.
Her husband told investigators he tried to rescue Cody, while black smoke started filling the house.