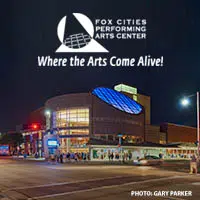 A Tony Award-winning musical opens tonight in downtown Appleton.
"Les Misérables" is back at the Fox Cities Performing Arts Center for eight performances through Sunday. PAC spokeswoman Trisha Witt says it's the classic story that people have loved for years. She says everyone can relate to the story line the same way they did when it first came out.
The musical follows characters in 19th century France during a revolution.
"Les Misérables" has toured in 44 countries and been translated into 22 languages around the world. It's the fifth longest-running Broadway production.
Tickets are available online or at the PAC box office.