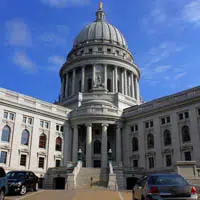 The top Republican in the Senate says they have a deal on three major proposals from Governor Walker.
Majority Leader Scott Fitzgerald says the Senate will take up a juvenile justice overhaul plan, a $100 million school safety package, and a $100 per-child tax rebate and sales tax holiday.
He says after today's Senate votes, the Assembly will return to the Capitol on Thursday to give them final approval.