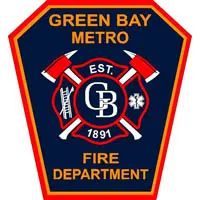 A fire at an apartment building on the far east side of Green Bay caused about $100,000 in damage.
Firefighters say the fire was in the wall and ceiling area of a first-floor apartment in a two-story, 28-unit building in the 2600 block of Humboldt Road. They were able to contain it to that apartment and one above it. There's also water damage in some neighboring apartments.
The call came in just before 6 a.m. today.
Four people are currently displaced.