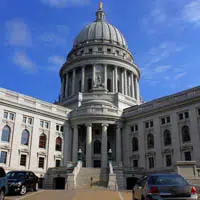 The latest proposals to help curb drug addiction and abuse in the state got through the Senate last night.
The two bills are part of what's called the Hope Agenda. The initiative was created to battle opioids.
Republican Rep. John Nygren of Marinette says they would provide drug-trafficking grants for law enforcement, funding for regional drug prosecutors, and expand access to a recovery drug.
Nygren says the bills are the 29th and 30th that lawmakers passed, nearly unanimously, to deal with the issue of drug abuse in the state. The latest two will now go to Governor Walker's desk.