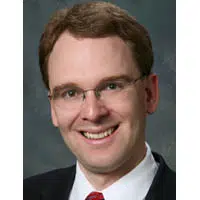 With proposed tax cuts for Kimberly-Clark on hold, a local leader wants stakeholders to come together to look for ways to help the paper industry in northeast Wisconsin.
The Senate decided not to vote on the Kimberly-Clark bill yesterday, while leaving the door open for Governor Walker's administration to negotiate with Kimberly-Clark. Some hope the cuts will keep two plants open in the Fox Cities and save about 600 jobs.
Outagamie County Executive Tom Nelson says they should put together a paper summit soon to consider different options. He says a bi-partisan group of lawmakers, businesses, and others could work together.
Nelson says one possibility is to change the state's receivership laws. He says when the lender for Appleton Coated in Combined Locks went that route, it limited the options.
Nelson also wants to try to bring back the Institute for Paper Chemistry for research and education.