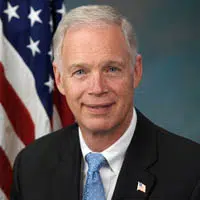 A Republican U.S. Senator from northeast Wisconsin is weighing in on national questions about the future of the special prosecutor in the Russia investigation.
Over the past several days, talk has been ramping up about whether President Trump might fire Robert Mueller.
Sen. Ron Johnson of Oshkosh says he's not overly concerned that Trump would make the move, because Trump has said he wouldn't.
Johnson restated his concern that a special prosecutor was appointed, before Senate committees could finish their work. He says that makes it harder for members of Congress to get the information they need to do their work.
Johnson was a guest on Fresh Take with Josh Dukelow this morning on WHBY.